Discover how we've helped families in our community to honor the memory of their loved ones.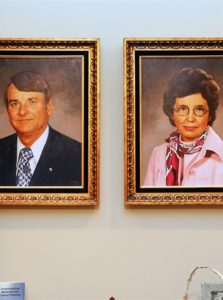 Service To Others...
In March of 1950, Clyde and Shirley Jones founded Jones Funeral Home. Clyde and Shirley began their husband and wife "service to others" when they both earned their funeral director's license. Clyde also earned his embalmer's license. At that time, Shirley was one of only a few female funeral directors who worked in this profession. By obtaining her license, Shirley made a statement as to the importance of females in the funeral service. Her vision was to attract more women in every aspect of funeral service. The Jones-Wynn family firmly believes that the female touch is unique and valuable. This belief has been carried on by future generations. In 1970, Charles Wynn married Dana Jones, the only daughter of Clyde and Shirley, to become the second generation in the business and now Ellen Wynn McBrayer is the third generation to work in the family business.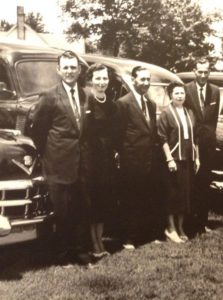 Carrying On One Tradition...
The funeral home remains today at its original location at the intersection of Westview Drive and Spring Street in Villa Rica, Georgia. The location is the same, but in 1983, the funeral home name was changed from Jones Funeral Home to the present name of Jones-Wynn Funeral Home. The Jones-Wynn Funeral Home Family opened a second location in nearby Douglasville in the fall of 1999. The two locations have given them the ability to better serve the West Georgia area. The tradition of the Jones-Wynn Funeral Home Family continues into the future with over 67 years of dedicated service. Dana Jones Wynn, the second generation funeral service professional from the family, states, "The most important thing to remember is to keep our funeral home synonymous with its name and reputation of serving and caring for families. We are three generations carrying on one tradition."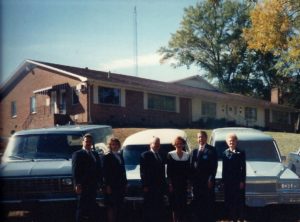 Transcending Generations...
Now the Jones-Wynn Funeral Home is enjoying what sometimes never happens, and that is the emergence of the third generation with Ellen Wynn McBrayer and her husband, Scott McBrayer. "As the third generation, we have found that family values and family traditions are not new concepts. For us, caring for the families of our community is a tradition in which we have always believed.
"It is that tradition that has continued to drive us while serving families with understanding, compassion, and respect for over half a century. My grandfather began a tradition of 'A Family Serving Families®…Since 1950.' Being the third generation, it is truly a blessing to walk with both first and second generations," states Ellen Wynn McBrayer.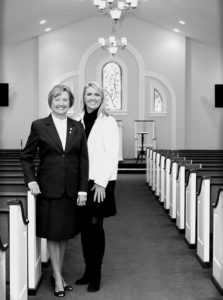 United We Stand...
Dana Wynn feels, like most of her colleagues, that community service is a vital part of involvement and serving our families. Another belief the Jones-Wynn Family shares is the importance of being involved in professional associations. Being members of GFDA and NFDA is very valuable. Dana Wynn says, "Associating with professional colleagues not only creates a version of 'United We Stand,' but provides a wealth of knowledge. I would not operate a funeral home without being a member of GFDA and NFDA. The updates, information, friendship, and much more, are valuable business tools," Ellen McBrayer added. "To me it is like having a 'cheat sheet' with all the information and personal experiences gained. It has truly given me a 'head start' in my funeral service journey. Thank you for being such outstanding mentors."